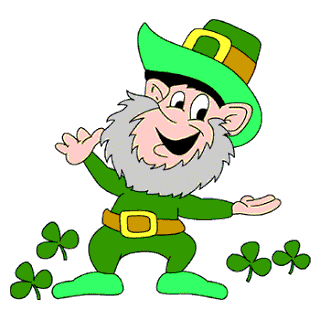 Auckland, NZ St. Patrick's Day Parade
Auckland, NZ's St. Patrick's Day parade is held annually!
When:
In 2023, it should be on on Sunday before St. Patrick's Day (March 11, 2023).
The Auckland 2022 St Patrick's Festival was cancelled.
In normal years, the St Patrick's Parade will take place on Queen Street on the Saturday in March before St. Patrick's Day starting at 12 pm.
Please check out the parade's Facebook page here and Instagram account for more updates.
See their website for current info. starting at 12 pm.
Where:
The Parade will begin near the Three Lamps end of Ponsonby Road and finish at Western Park in Ponsonby, Auckland.
If you want an interactive Google map, so you can get directions to some point along the parade route, click here!
More about the parade:
The parade
If you'd like to see photos from past years' parades, click here. But the parade is not just an "Irish thing". According to their website, the parade
New Zealand gets ready to go green for the 2017 St Patrick's Festival in Auckland! The fun kicks off on Sunday, March 5 with an Irish Fair Day, and culminates in the hallmark Parade and Irish Music and Dance Festival on Sunday, March 12. Come along and see a huge variety of Irish costumes, floats, bands, faerie folk, Leprechauns, Clydesdale horses and even St Patrick himself. With even more entertainment, food vendors and kids activities, the 2017 Festival promises to be bigger and better – and revellers of all backgrounds are welcome to join the fun.
Following the parade, head along to the Irish Music and Dance Festival at Western Park. Enjoy a full programme of Irish music acts curated by Sean Kelly. There will also be traditional Irish dancing, food stalls and children's activities. The Irish Music and Dance Festival runs from 11am until 5pm.
Sunday, March 12
Hugh Green Group St Patrick's Parade 12pm-1pm, Ponsonby Road
Irish Music and Dance Festival, 11am-5pm, Western Park, Ponsonby

Attending the parade as a spectator
What to bring
If it is a cold day, bring a warm hat, warm gloves, and warm shoes. For a sunny day, you'll want to bring sunglasses, suntan lotion, and a hat. The parade goes on rain, shine or snow. And of course, it is traditional to be dressed in GREEN (or orange or white – colors of the Irish flag)!
Transportation and Parking
Mass transit is a great way to get in and out to see the parade.
More information
If you want more information, such as to participate in the parade or become a sponsor, see the parade's official website here...
Find the parade's Facebook page here.
Email: beth@crackerjackpromotions.co.nz.
References:
Image: