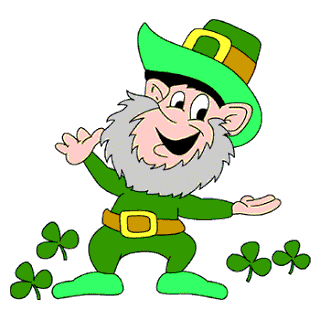 Henderson, Nevada St. Patrick's Day Parade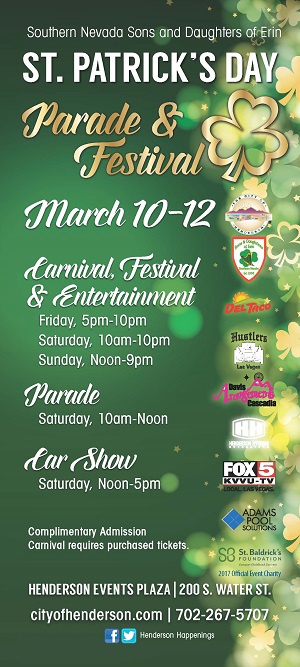 The Annual Southern Nevada St. Patrick's Day Parade & Festival takes place in Henderson, NV; close to Las Vegas.
When:
The St. Patrick's Day Parade should be held on Saturday, March 11, 2023 from 10 am . See their website for latest updates. They could have changed or cancelled it after we last updated this page. There are also several days of festival events and activities 2023 is the 55th Annual St. Patrick's Day Parade & Festival
Parade and Festival The 54th Annual Sons & Daughters of Erin St. Patrick\'s Day Parade & Festival will take place in the Water Street District in downtown Henderson, NV See the full list here.
Where:
The Parade will happen in Water Street Plaza
240 S Water St, Henderson, Nevada 89015.
If you want an interactive Google map, so you can get directions to some point along the parade route, click here!
More about the parade and festival:
. The event includes a carnival, festival, live entertainment, and car show. The parade, which begins at 10 a.m. Saturday, includes more than 100 floats, entries and community participants. But the parade is not just an "Irish thing".his year's parade will be accompanied by four days of electrifying holiday celebrations including a carnival, festival, car show and great live entertainment in the Water Street District! According to their 2017 website, the parade
Admission to the carnival, festival and live entertainment is complimentary.
Carnival games and rides require the purchase of tickets.
Single tickets: $1.25
Family book of 24 tickets: $24
Family book of 40 tickets: $40
All-day pass arm band: $30 (unlimited rides day of purchase only)
Attending the parade as a spectator
What to bring
If it is a cold day, bring a warm hat, warm gloves, and warm shoes. For a sunny day, you'll want to bring sunglasses, suntan lotion, and a hat. The parade goes on rain, shine or snow.
Transportation and Parking
Mass transit is a great way to get in and out to see the parade, ot park a few blocks away and walk over.
More information
If you want more information, such as to participate in the parade or become a sponsor, see the parade's official website here...
Phone: 702-267-2171.
Find the parade's Facebook page here.
Other holidays and resources: