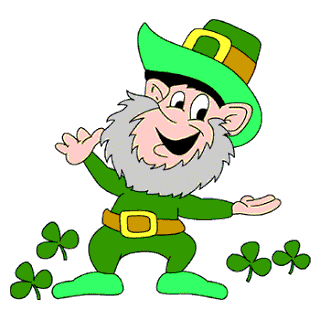 Seattle St. Patrick's Day Parade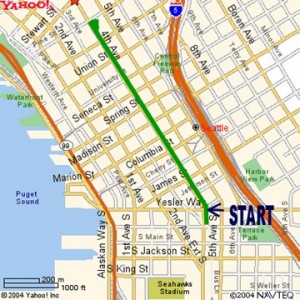 Seattle 's St. Patrick's Day parade dates back to 1971 . For a complete history of the parade, click here.
When:
St Patrick's Landing Sunday March 12, 2023 at 1 pm . Welcome St Patrick as he arrives in Seattle to start the Irish Festival. Location South Lake Union beside the Wooden Boat Center. See their website for latest updates. They could have changed or cancelled it after we last updated this page.
Where:
The Parade route starts on 4th Ave at James St. and ends at Westlake Park (on 4th Ave at Pine).
The Parade will travel from 4th Ave at James St, downtown Seattle, up 4th Avenue, traveling north from Jefferson to the reviewing stand at Westlake Park. From there participants are invited to travel for free via the Monorail to the Seattle Center for closing ceremonies at the Irish Festival in the Armory at 2:30 pm.
If you want an interactive Google map, so you can get directions to some point along the parade route, click here!
Who is in the parade:
The parade now includes representatives from Seattle 's Irish groups
If you'd like to see photos from last year's parade, click here. But the parade is not just an "Irish thing". According to their website:
Seattle celebrates St Patrick's Day in grand style, with a full week of activities. Festivities kick off with the proclamation of Irish Week. Seattle, Washington, due to Seattle's northern state climates, like Ireland, the city received many Irish immigrants. So many that Seattle and Galway are sister cities. Every year on St. Patrick's Day, there's a mini-parade to prepare the parade route with the ceremonial painting of a green stripe down the center of 4th Avenue. The day of the parade begins with a Catholic Mass for peace. The Seattle Parade starts at 4th Avenue and Jefferson to the Reviewing Stand at Westlake Park, ending officially at the Seattle Center. The annual Irish Week Festival is enormous, including Irish step dancing, food, historical and modern exhibitions, and Irish lessons. This is all celebrated on March 14. And may be carried on till the 15, 16, and 17 of March.

Attending the parade as a spectator
What to bring
If it is a cold day, bring a warm hat, warm gloves, and warm shoes. For a sunny day, you'll want to bring sunglasses, suntan lotion, and a hat. The parade goes on rain, shine or snow.
Transportation and Parking
Mass transit is a great way to get in and out to see the parade.
More information
If you want more information, such as to participate in the parade or become a sponsor, see the parade's official website here...
Find the parade's Facebook page here.
Phone: 206-412-2960.
Irish Club Email: irishheritageclub@irishclub.org.
Parade Email Parade@irishclub.org.
Other holidays and resources: