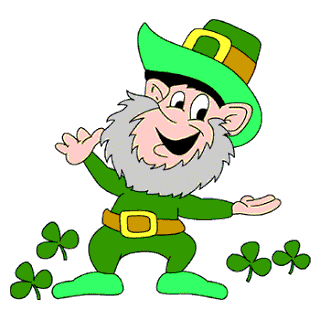 Sioux Falls, SD St. Patrick's Day Parade
Sioux Fall's St. Patrick's Day parade dates back to 1980 .
When:
Saturday, March 11, 2023 from 11 pm to 3:30 pm.
See their Facebook page for updates
Where:
The Parade will travel from 9th Street and Phillips Avenue and go down Phillip's Avenue.
View a larger printable PDF version of the Sioux Falls, SD St. Patrick's Day Parade Route Map here.
More about the parade:
The parade kicks off with the annual Painting of the Shamrock that takes place at the center of the city, 9th Street and Phillips Avenue.
Sponsored by the St. Patrick´s Day Extravaganza Committee, with help from Sioux Falls Area Chamber of Commerce, the annual parade was designed to be a people´s parade - meaning anyone can participate as long as they´re wearing a button. The "official" St. Patrick´s Day Parade buttons cost ABOUT $3 each. All proceeds are donated to the Special Olympics and other worthwhile children´s charities in the Sioux Falls area. Thank you to our sponsors Avera, Sanford Health, and Xcel Energy. Contact Valerie Willson for more information.


Attending the parade as a spectator
What to bring
If it is a cold day, bring a warm hat, warm gloves, and warm shoes. For a sunny day, you'll want to bring sunglasses, suntan lotion, and a hat. The parade goes on rain, shine or snow. And of course, it is traditional to be dressed in GREEN (or orange or white - colors of the Irish flag)!
Transportation and Parking
Mass transit is a great way to get in and out to see the parade.
More information
If you want more information, such as to participate in the parade or become a sponsor, see the parade's official website here...
Sioux Falls Irish Club's Website
Find the parade's Facebook page here.
Other holidays and resources: